The Town of Farmington has a Town Meeting-Board of Selectmen-Town Manager form of government. Farmington's Town Manager, Richard P. Davis, serves as the chief administrative officer of the Town of Farmington and is appointed by and under the direction of the Board of Selectmen. The Town Manager is responsible for and oversees the day-to-day administration, financial management and operations of all Town departments and, along with the staff, is here to assist you.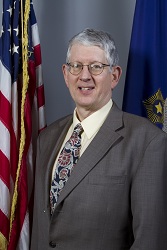 Richard Davis holds a Bachelor of Arts in Public Management and a Master of Public Administration (MPA), earning both degrees at the University of Maine. While studying for the MPA, he was awarded the Department of Public Administration's Barrie E. Blunt Outstanding Graduate Student Award. Richard completed the Maine Municipal Association's Municipal Leadership Program in 2004. He is a two-time recipient of the Maine Town, City and County Management Association's Leadership Award and is a certified municipal manager.
A U.S. Air Force veteran, Richard has been involved in local government since 1984. He served previously as the Town Manager of two Maine municipalities, Buckfield and Wilton.
Richard is a member of a number of state, regional, municipal and civic organizations, including the Board of Trustees of the Maine Criminal Justice Academy and the Executive Committee of the Androscoggin Valley Council of Governments, of which he is a Past President. He also serves on the Maine Municipal Association's Legislative Policy Committee and is a founding Director of the Greater Franklin Development Corporation. He has been a member of the Farmington Rotary Club since 2001.
---
Maine Town, City and County Management Association (mtcma)2018 linc stackpole award for manager of the year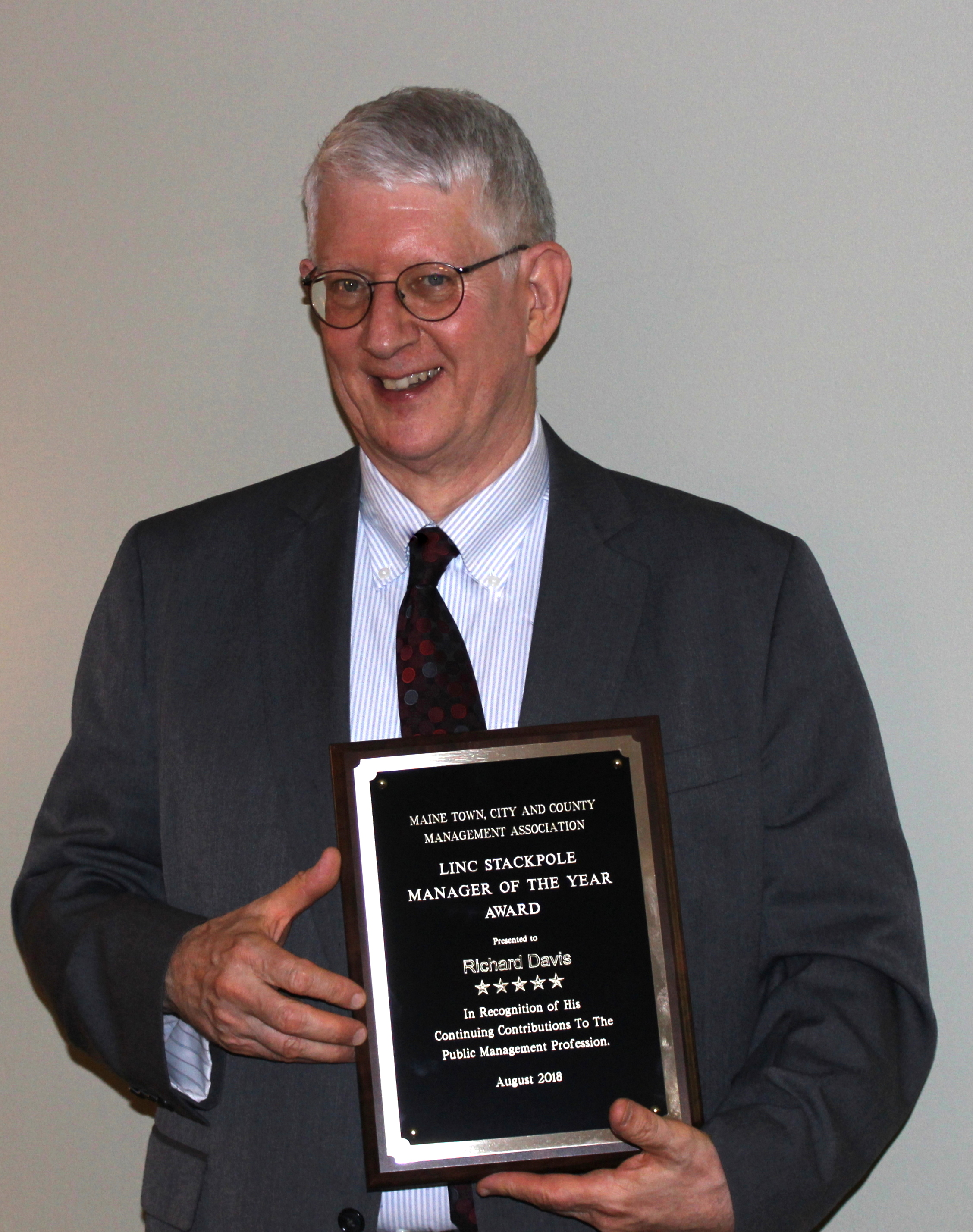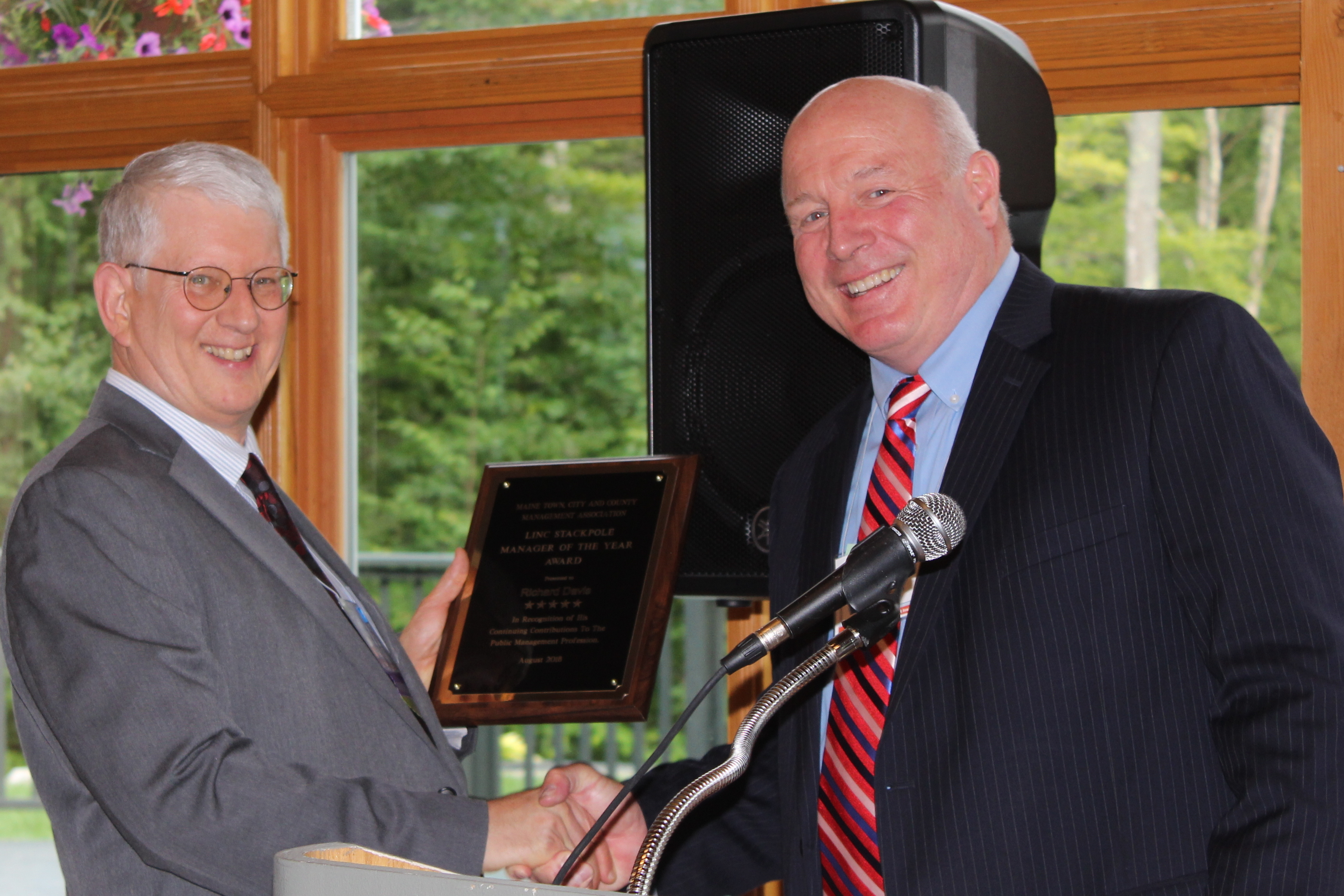 Nat Tupper presented Richard Davis with the Linc Stackpole award at the annual MTCMA conference held at the Jordan Hotel in Newry on Wednesday, August 8th. Mr. Tupper said "Dick Davis – you receive this recognition because of your integrity and leadership as well as your dedication to good government, to effective representative democracy, and to high ethical standards."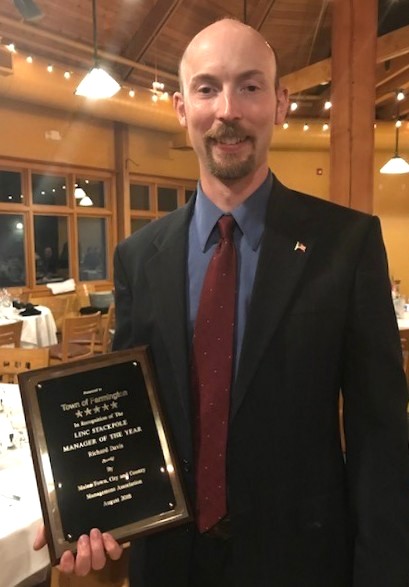 Chairman Joshua Bell accepted the Town of Farmington award. He said "A manager only succeeds where the community supports and appreciates professionalism, ethics, and the work of the staff."