police officer Brandon Sholan promoted to sergeant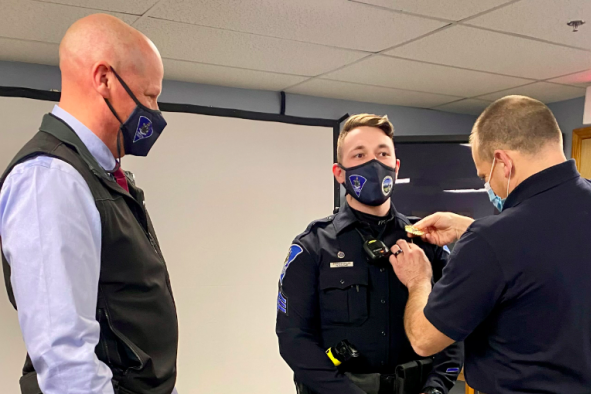 The Farmington Police Department is pleased to announce the promotion of Officer Brandon Sholan to the rank of sergeant. Sergeant Sholan has serviced as a firefighter for the Town of Farmington, and as a Corrections Officer with Franklin County Sheriff's Department and Maine State Prison.
---
police chief charles sworn into position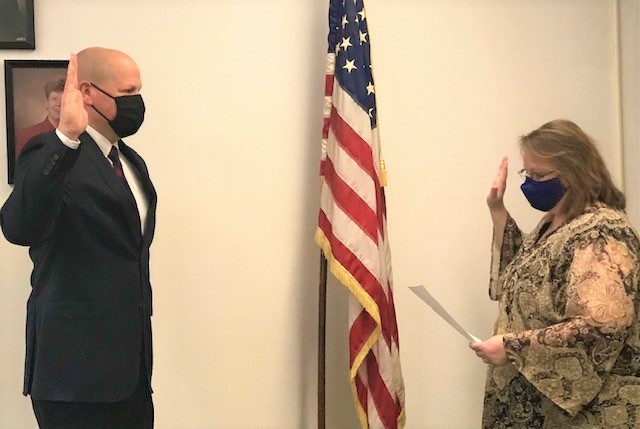 Farmington resident and former Franklin County Detective Kenneth Charles was sworn in on Thursday, February 11, 2021 as the Police Department's new Chief of Police.
The small group gathered to congratulate Charles on the position and witness the swearing in conducted by Town Clerk Leanne Dickey.
---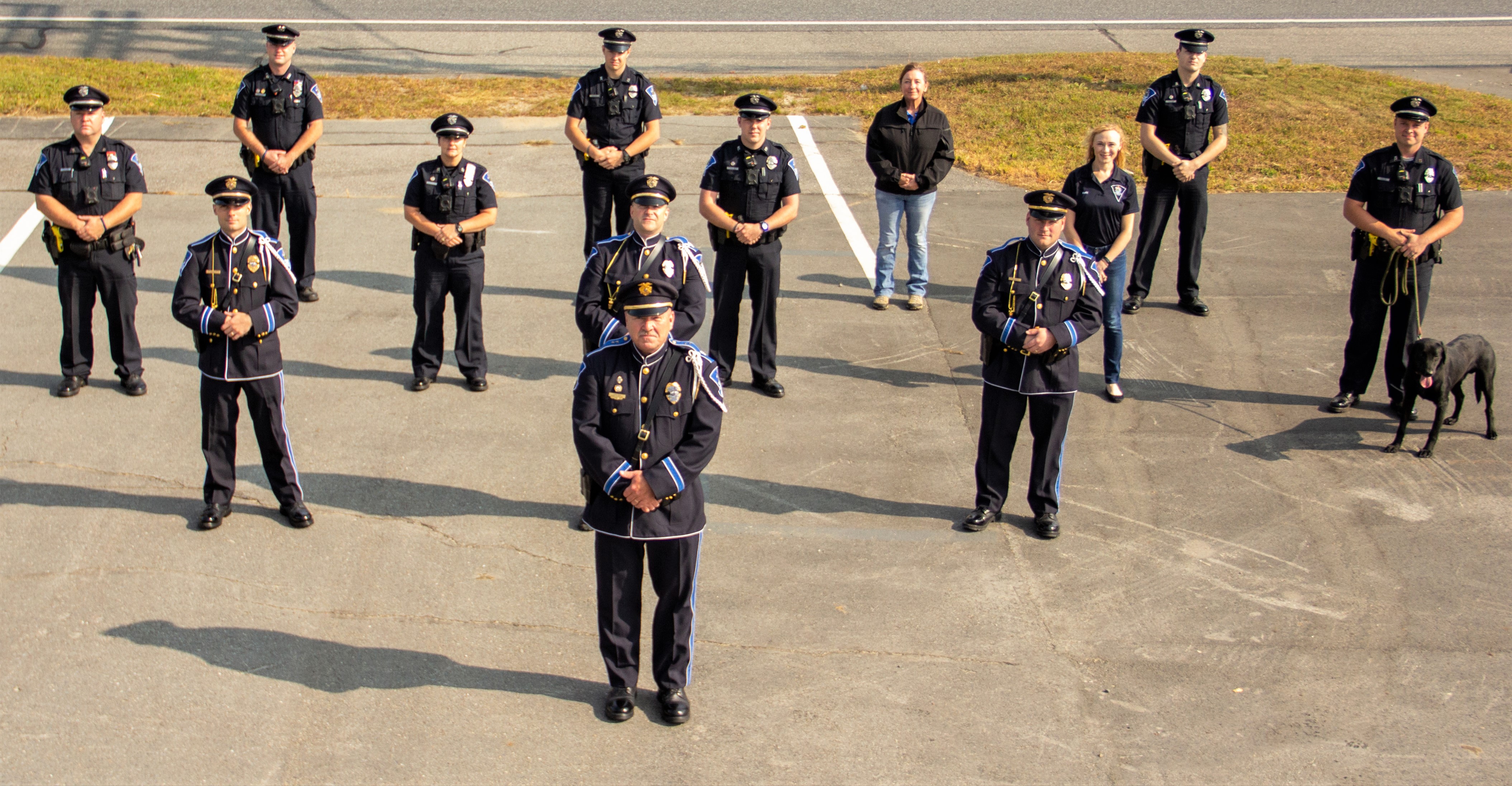 Front Center – Chief Jack Peck, Jr.
Second Row – Sg. Michael Lyman, Deputy Chief Shane Cote, and Sgt. Edward Hastings, IV.
Third Row – Officer Ryan Rosie, SRO Bridgette Gilbert, Officer Brandon Sholan, Office Clerk Jocelyn Kelly, Officer Ethan Boyd and K-9 Hook.
Fourth Row – Officer Jesse Clement, Officer Riley Dowe, Office Manager Karen Kidd, and Officer Jeffrey Brann.
Absent from Photo – Detective Jacob Richards, Parking Enforcement Drew Holston, Animal Control Dexter "Buzz" Bridges, Crossing Guard Robert Hallman, and part-time Office Clerk Stephan Bunker.
Farmington Police Department Mission Statement:
"To create a feeling of safety for the people within the Town of Farmington."