police department ANNOUNCEMENT
Effective 10/03/2022 - Cash transactions will no longer be accepted at the Police Department. All cash transactions must be processed at the Farmington Town Office located at 153 Farmington Falls Road. A receipt for cash payments for services (i.e. - fingerprints, copies of reports, concealed weapons permits, parking tickets) must be presented at the Police Department. Thank you for your patience while we make this transition.
---
farmington police department 2021

First Row L to R – Office Manager Karen Kidd, Parking Enforcement Drew Holston, Captain Hook K9, Crossing Guard Robert Hallman, Animal Control Officer Matthew Billian, Office Clerk Jocelyn Kelly.
Second Row L to R – Officer Christoph Mutschin, School Resource Officer Matthew Brann, Officer Ethan Boyd, Officer Ethan Whitney.
Third Row L to R – Chief Kenneth Charles, Sergeant Jesse Clement, Officer Ryan Rosie Deputy Chief Shane Cote.
---
2021 officer of the year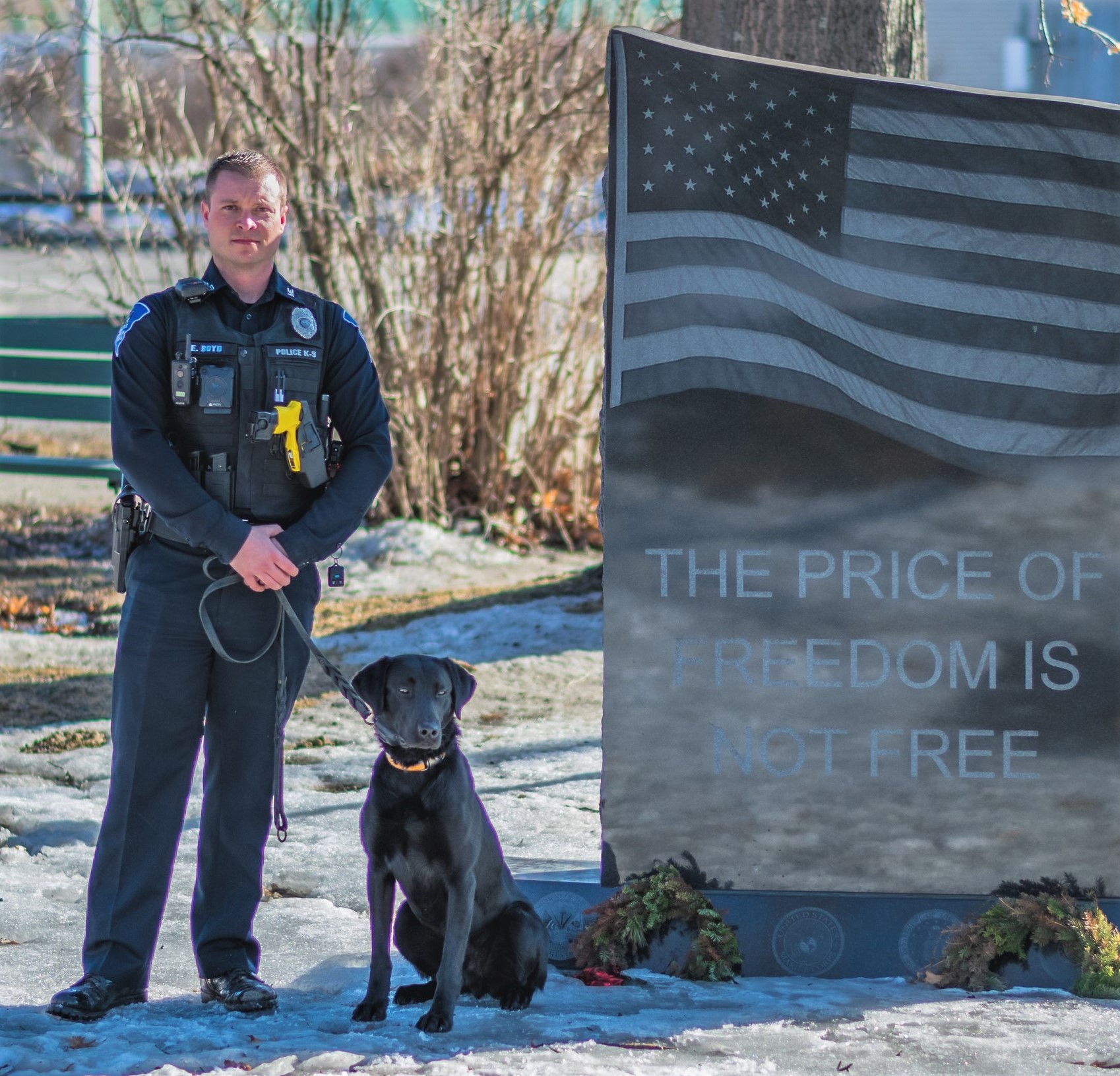 Officer Ethan Boyd and Captain Hook K9
CONGRATULATIONS!
---
Farmington Police Department Mission Statement:
"To create a feeling of safety for the people within the Town of Farmington."