police department awarded grant
Officials for the Town of Farmington are pleased to announce that they have been awarded a Safety Enhancement Grant by the Maine Municipal Association Workers Compensation Fund in the amount of $2,000.
The Ed MacDonald Safety Enhancement Grants and Scholarship Grants provide financial assistance to members of the MMA Workers Compensation Fund to purchase safety equipment or services to assist in reducing the frequency and severity of workplace injuries. The grant programs are designed to prevent injuries and improve workplace safety our Maine employees. The reduction in employee injuries also benefits the taxpayers by lessening lost hours at work, cost of claims and potential overtime expenses for employees who might have to fill in for injured co-workers.
The Maine Municipal Association has been awarding Safety Grants to members of the Workers' Compensation fund since 1999. The Ed MacDonald Safety Enhancement Grants and Scholarships are an example of a successful partnership that has been preventing workplace injuries by bestowing more than $5.4 million in the funding of 4,165 Safety Enhancement Grants and 493 Scholarship Grants. Together we are building safe communities.
For more information about Maine Municipal Association Risk Management Service programs, including Safety Enhancement Grant eligibility and applications, please visit www.memun.org and click on the Risk Management Services link, or call 1-800-590-5583.
---
police chief charles sworn into position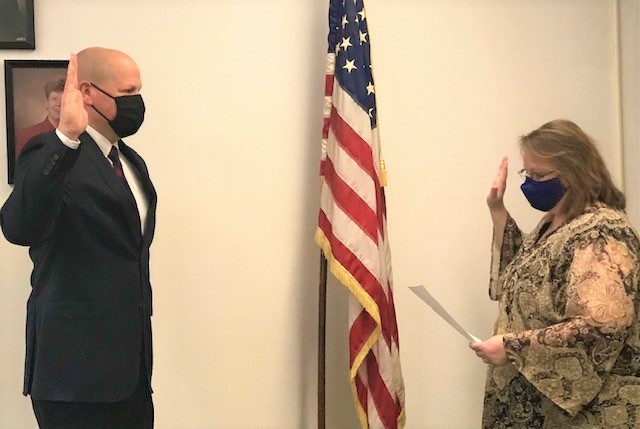 Farmington resident and former Franklin County Detective Kenneth Charles was sworn in on Thursday, February 11, 2021 as the Police Department's new Chief of Police.
The small group gathered to congratulate Charles on the position and witness the swearing in conducted by Town Clerk Leanne Dickey.
---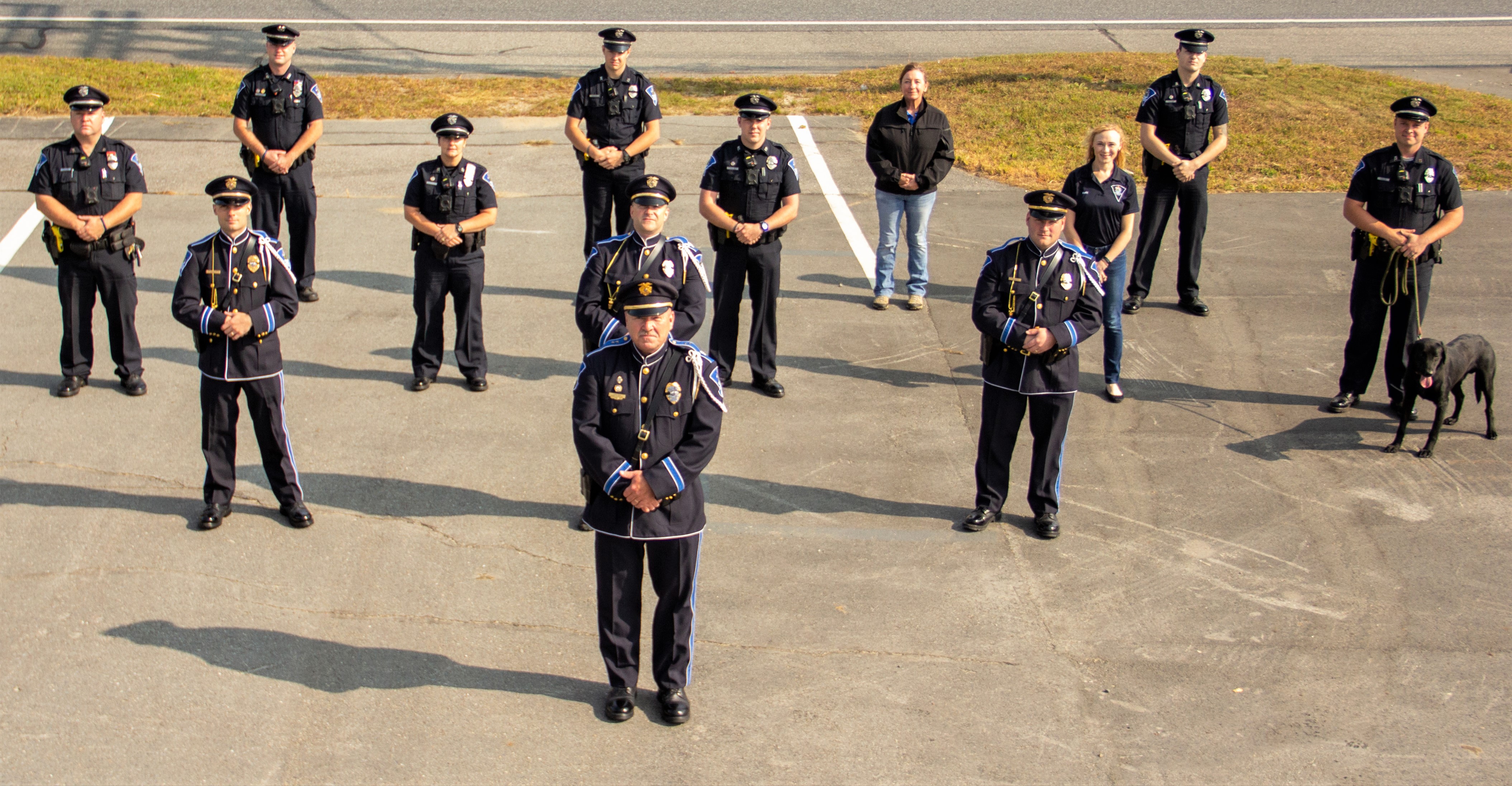 Front Center – Chief Jack Peck, Jr.
Second Row – Sg. Michael Lyman, Deputy Chief Shane Cote, and Sgt. Edward Hastings, IV.
Third Row – Officer Ryan Rosie, SRO Bridgette Gilbert, Officer Brandon Sholan, Office Clerk Jocelyn Kelly, Officer Ethan Boyd and K-9 Hook.
Fourth Row – Officer Jesse Clement, Officer Riley Dowe, Office Manager Karen Kidd, and Officer Jeffrey Brann.
Absent from Photo – Detective Jacob Richards, Parking Enforcement Drew Holston, Animal Control Dexter "Buzz" Bridges, Crossing Guard Robert Hallman, and part-time Office Clerk Stephan Bunker.
Farmington Police Department Mission Statement:
"To create a feeling of safety for the people within the Town of Farmington."